The Knight Life/Keef Auto-bio Cartoon Class
on
March 21, 2015
at
2:19 pm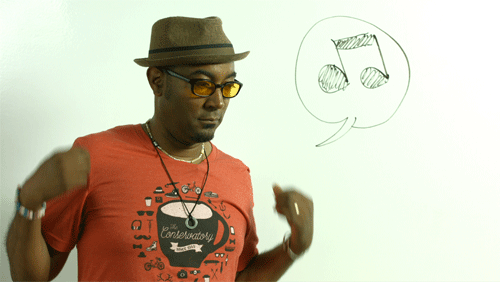 *Above is a screenshot from the video tutorial I shot last week. I am putting the finishing touches on an online autobio cartoon class that should launch on Skillshare sometime next week.  I like Skillshare because the videos teach by giving students simple projects to do.  Mine is a 4-panel autobio cartoon about a favorite song.  If you've always wanted to try your hand at auto-bio cartooning, definitely check it out!!  I'll announce when it's live.
* Had some geeky, racist fun with the Knight Life this week… Read Friday, then Saturday, here.
*Oh–And support me via Patreon!  Trying to get to 500 supporters by end of month!!